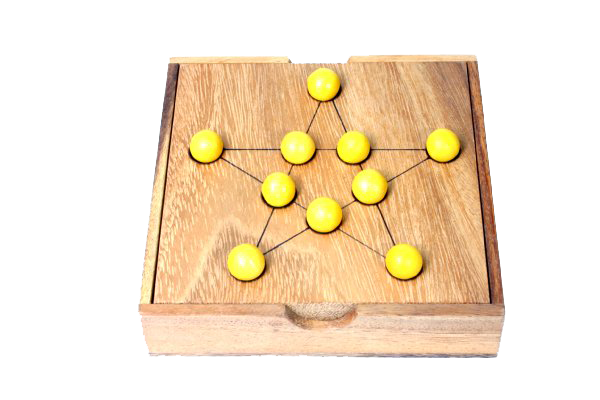 Thai wooden games and puzzle made in Chiang Mai Thailand from Monkey Pod wood or Saman wood also know as Rain Tree wood. Thai Wooden Puzzles unites the mastery of artisanal craft with clean, sophisticated, styling. We hold a steadfast belief in exceptional craftsmanship - never cutting corners, and refusing to compromise on premium materials; timeless designs or tailored handiwork. Our close knit team believes in the aspirational. We take deep pride in the creative ambitions of our craftsmen and our own commitment to excellence.
 Thai wooden games and puzzle produce for wholesale in Chiang Mai, Thailand for your fun and brain
The origins of jigsaw puzzles go back to the 1760s when European mapmakers pasted maps onto wood and cut them into small pieces. John Spilsbury, an engraver and mapmaker, is credited with inventing the first jigsaw puzzle in 1767. The dissected map has been a successful educational toy ever since. American children still learn geography by playing with puzzle maps of the United States or the world. The eighteenth century inventors of jigsaw puzzles would be amazed to see the transformations of the last 250 years. Children's puzzles have moved from lessons to entertainment, showing diverse subjects like animals, nursery rhymes, and modern tales of super heroes. But the biggest surprise for the early puzzle makers would be how adults have embraced puzzling over the last century.
We hope you cherish our puzzles as much as we do. We proudly offer an assortment of puzzles based on classic designs to challenge and perplex the undaunted. Our collection continues to broaden 3D puzzle, 2D puzzle, Tanngram, Interlock Puzzle, Strategy Games, Dice Games. The collection offers a variety in styles, difficulty levels and sizes that when combined, result in an enticing in-store display. Also, Mini Puzzle Sets are an excellent way to sample this successful collection of gifts for all occasions.
Our wooden puzzles are hand-crafted from the beautiful wood of the monkeypod tree.Traditional wooden games have proven time and time again that simple and straightforward toys and games are often the most enduring. With this in mind, we have assembled a collection of beautiful traditional wooden games which will delight young children. From very old games like Cup and Ball and Pick Up Sticks to spinning tops and Tiddlywinks, there are lots of very enjoyable and fun games to choose from. We've also chosen some classics like solitaire, noughts and crosses, quoits, dominoes and Ludo. Take a look for yourself - there are one or two games in this fantastic collection that might appeal to grownups!